About Livingston Associates
Public Media's People
since 1997
We believe powerful, vibrant, economically sound public media is crucial not just for the continued health, but the very future of our democracy. To achieve this we need to transform our organizations to become outwardly focused, energetic, great places to work, to become publicly recognized as preeminent local institutions, as our listeners and viewers already experience us in their private lives.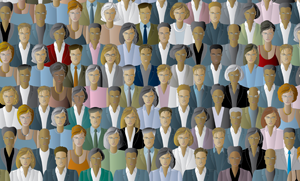 mission statement
Livingston Associates provides executive search, strategy and coaching services to Public Media, University and other mission-based non-profit clients.
We facilitate strategy and data driven solutions that cause breakthroughs for organizations and the people who work in them, matching your organization with the right people with the right training. We know we are successful from long-term transformational success of our clients, and through them, society.
value proposition
Unparalleled combination of experience and service. More than 30 years of hands-on top leadership. Since 1997 we have conducted more than 200 searches in Public Media and provided strategy services to more than 50 clients.
We believe in individual and organizational intelligence. James Surowiecki calls it The Wisdom of Crowds in his book by the same name. Livingston Associates sees our work as asking the right question more than giving the right answer. When we involve others in developing solutions, others participate in solving the problem.
history
Livingston Associates incorporated in 1997. Our firm was the first to provide comprehensive search services to public radio stations. Since then, we've conducted more than 200 searches for Public Media organizations around the world. We have developed the leading resume database for public media positions. Our full-search process has led to powerful outcomes in major searches across the country.
Livingston Associates has also participated in and led a number of landmark strategic studies for public radio, including several related to joint licensee operation and cross-promotion.