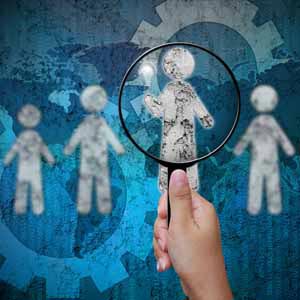 Search
We Know Public Media
since 1997
Searching for the perfect candidate for your station isn't about putting the job up and hoping someone finds it. Search is about relationships. Only Livingston Associates has the relationships with the people inside and outside Public Media who have the expertise to make your station better.
Our team has decades of senior level experience in all facets of public media, commitment to diversity, and a profound understanding of the public media landscape. With more than 240 searches conducted over the past 17 years, Livingston Associates stands ready to assist you with an efficient, collaborative and successful search.
This is more than a job for us. The driving force behind who we are as a company is to improve the level of professionalism in public media, help local licensees identify and develop the kind of transformational leaders needed to help public media thrive and continue to improve our service to the American people.
Full Search
Our full searches utilize a unique approach we've perfected over several years, including a powerful tool for building a consensus-based, forward-focused vision and profile for the ideal candidate for the position. By conducting face-to-face visits with station staff and boards, we assess your needs for filling the position and integrate the results throughout the entire search process. For many organizations it engenders a kind of top-to-bottom (and bottom-to-top) conversation they've never experienced before. Appropriate participation by the staff generates enthusiasm for the outcome. Often, an added bonus is larger organizational alignment.
Our full, retained executive search services are built on four key principles.
First, develop a partnership with the Board of Directors (or search committee) to identify critical skills and attributes for the position
Second, conduct a complete and thorough search locating qualified, highly motivated candidates that exceed the established requirements; then rank them against the attributes of the position
Third, offer complete and detailed assistance throughout the search and selection process, including managing all aspects of logistics for organizing interviews
Finally, continue involvement until the successful transition has been made and the new executive is fully functioning in their new role
Standard Search
Our Standard Search services are designed to provide the structure and methods of a search-firm led national search, while meeting the budget requirements of smaller Public Media organizations. This fee-for-service search includes help with planning and executing the search, combined with our focused, proven outreach directly to prospective candidates.
Harnessing our resume database of more than two thousand candidates who have expressed interest in Public Media jobs, we send targeted emails informing potential candidates of openings. Simultaneously we use one of our industry specialists to contact people who meet the criteria established by your station, and encourage them to apply.
A unique feature of Livingston Associates public media searches, and the powerful difference in our results compared to any alternative, is our network of industry specialists who tap their extensive first hand networks of colleagues and potential candidates to both spread the word and generate powerful pools.
We collect resumes in our advanced resume database and sort them based on experience and expertise. After the deadline, we work with you to finalize a small pool. We arrange all aspects of setting up an interview through teleconference and manage the logistics for the interviews. We focus on finding the perfect candidate for your position and manage the process to get them in place, so your staff can focus on doing their job.
For clients that are looking for other search products we have custom solutions. Please contact us for more information.
The CEO's Perspective- WSKG
Our joint-licensee station recently completed a search for two positions at the same time.  Both positions were non-traditional in that they were overseeing content development across all distribution platforms, but still had operational and programming responsibilities for television and radio.  The positions were the Director of Arts & Culture Content Development and Television Programming & Operations and the Director of News & Public Affairs Content Development and Radio Programming & Operations.  
Livingston Associates aggregated nearly 50 applicants for each position and narrowed it down to ten candidates per position for Skype interviews.  They managed the complicated process of organizing and conducting the interviews while I mostly observed.  I was very impressed with the candidates Livingston recruited and with the way interviews were conducted.  I was very satisfied with the whole experience and was very impressed with Livingston Associates professionalism and insight.  The process was a lot less painful than I expected and to be honest, was kinda fun!  
The Livingston team is organized, efficient, insightful and dedicated to making sure that the customer, me, was exceedingly satisfied.
~Brian Sickora, WSKG President and CEO