RESUME SERVICES
Livingston Associates recognizes the critical role resumes play in securing a position in today's job market. While in the best scenario a contact opens the door to a new opportunity for you, having a targeted resume for a specific position has proven invaluable in navigating through the application process and getting an interview. Therefore, in response to your requests for resume support, this year we expanded our Client Services Portfolio to include Resume Services.
One of our associates, Carol Henger, has been building resumes for over five years using a unique personal approach that blends accomplishments, skills and experiences to represent your "best professional self" in a resume geared towards your career interests and/or a specific job.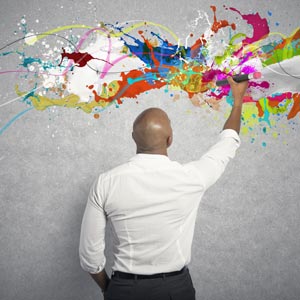 BACKGROUND AND PHILOSOPHY
Carol established her philosophy on resumes while hiring technical staff for a start-up shared services center in Wilmington, Delaware. Her biggest challenge in selecting people to interview was weeding through hundreds of resumes to find people/team skills that fit the new company's culture often buried at the bottom of page 5! She resolved then to put all critical information about a person on page one.
Today she writes resumes built on key accomplishments that strongly connect what you have done in the past with the needs of a targeted organization. This approach has enabled many clients to "sell" their qualifications and accomplishments in an interview as well as on paper.
ACCOMPLISHMENT-DRIVEN RESUMES
Many experts today report that the average amount of time an HR person may review your resume is 6 seconds! For many positions that we hire for we receive around one hundred applications; while we try to take the time to review each resume thoroughly, it is important that each resume accurately highlights your relevant work experience.
The very first statement is a strong summary of your strengths and accomplishments as they relate to a specific open position or industry, whether it is a position that Livingston Associates is assisting in hiring, or otherwise. In developing your resume, we will structure it by interweaving your accomplishments (preferably measurable ones!), experiences, and skills to most closely align with the requirements of a specific opening or an industry. Every resume is custom-made according to each client's unique circumstances and career goals.
Please note that the resumes developed with the assistance of our associates do not receive any preferential consideration when applying for a job that we are hiring for.