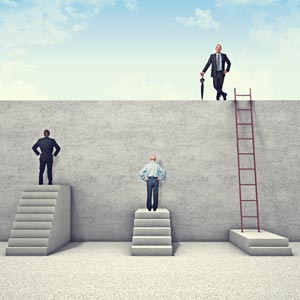 Coaching For Extraordinary Results
Coaching is a powerful technique for professional and personal development to help set and achieve breakthrough goals. Livingston Associates' principal Tom Livingston is a Professional Certified Coach (PCC, ICF) with more than 1,400 hours of coaching work with public media professionals entrepreneurs, executives and people in transition. Our clients report that working with us provides growth, focus, clarity and power in their professional lives. They talk about the value of having someone who is an expert in the field that serves as a sounding board from outside the organization, how important it is to be able to work on difficult issues in a safe, confidential way.
Managers/Leaders use us as they move into a new, larger role or in major planning or change efforts;
Entrepreneurs use their work with us to build and focus their business;
People in transition use our work together to strategize and conduct their search for a new position.
Client A stabilized his public radio consulting business and has more than doubled revenues in the years since.
Client B, faced with the loss of a long-time business partner in her production company and major changes in the funding climate, completely refocused the enterprise. She first got clarity about what the actual situation was, found ways to stabilize the enterprise and buy time, extending what looked like 6 months to shut-down, into more than a year and a half of glide-path. She then managed a complete repurposing of the organization without disrupting the brand or public awareness. Two and a half years after we started our work together the client was busily building the new organization.
Client C powerfully managed his production company from piece-for-hire radio production to successful podcast hub, and his role from hands-on producer to true entrepreneur and leader.
Over the course of two years, Client D has used our work to navigate his way from being a temporary producer in a struggling national program to the program director position in one of our largest stations.
Client E left her job as director of marketing for a university, and within a year of the start of our work together landed a $10,000/month retainer client for 8 days of work each month.
We were retained to coach a new General manager, (Client F) after he found himself unexpectedly in the role at a large public radio station (with only two years public radio experience as a Development Director). In less than a year, he dramatically reorganized the operation (including a format change), and was recruited away into a much more highly compensated General Manager position in a more attractive location.